How To Avoid Scholarship and Financial Aid Scams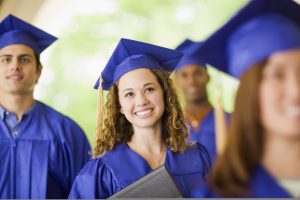 With school starting back up soon, many of us are looking for financial aid when it comes to paying for tuition. While scholarships are a great place to start, not all scholarships are the same. Stay away from fraudulent scholarships as they may scam you out of hundreds, if not, thousands. With that being said, I came across a great article from the Federal Trade Commission where they discuss these scams and how to avoid them.
What Scammers Promise
Scholarship and financial aid scams often start with a social media post, email, or a letter in the mail. It might look like a personalized invitation, saying you've been selected for a particular scholarship or financial aid package. Sometimes, there's a callback number or details about an in-person workshop at a local hotel. But these calls and events are usually high-pressure sales pitches where they pressure you to pay for their services immediately.
Financial Aid Scams
Some companies claim they can make you eligible to get financial aid, including grants, loans, work-study programs, and other types of aid. For a processing fee, these companies say they'll handle all the paperwork for the so-called program. What they're really doing is filling out the Free Application for Federal Student Aid (FAFSA), which is the free form that determines if you're eligible for federal aid. Sometimes, scammers will use false information about your family's income, assets, and benefits to qualify you for more financial aid.
Scholarship Scams
Never pay to apply for a scholarship. If a company promises you a scholarship or grant in exchange for a "processing cost," "redemption fee," or other upfront payment, walk away.
Many of these companies give you nothing for your fee — not even a list of potential sources of scholarships. Others say you've been selected as a "finalist" for a scholarship award that you never applied for. Sometimes, these companies ask for your checking account or credit card information to "confirm eligibility." Then they debit the account without your consent. Some may offer a "money back guarantee" but attach conditions that make it impossible to get a refund.
What To Do If You're Looking for Financial Aid or a Scholarship
• Fill out the free FAFSA form to apply for financial aid. (It's the most important step you can take to get financial aid.)
• Never pay anyone to fill out or process your FAFSA. That's probably a scam.
• Talk with a guidance counselor (if you're in high school) or the financial aid office (if you're in college) about your financial aid and scholarship options.
• Never pay at a seminar on how to get financial aid or scholarships. Especially if they pressure you to pay. That's probably a scam.
Visit www.consumer.ftc.gov for more information
Tags:
fafsa
,
Financial Aid
,
fraud
,
scam
,
scholarship
,
school